WHO statistics states that there are over 285+ million people who can not speak, hear and see. We are building an app "Thisable" which will enable these kind of people to become safely independent in day to day tasks by using technology. For this hackathon, we will be solving the problem of safe and independent navigation for disabled people.
Description
THISABLE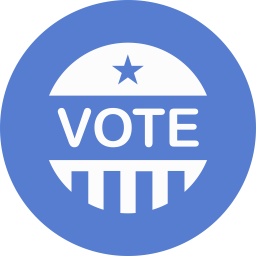 Thisable app is an assistant app that help disabled persons to travel safely and independently. As per WHO, there are 15+ million impaired people and with this concept we are trying to give a practical solution to empower these. Speech API is a common way to solve such cases but the real challenge comes when a person can neither speak, see and hear. And we have even solved this using our special Feel Mode
Features!
Speak Mode
Feel Mode
Safety while travelling
Integrates with UK crime record data in real time
Description!
Speak Mode Speak mode in which any user can interact with the app directly by speaking and telling it which location to search. It will give the result in the same mode by speaking up the distance between the two locations and the time it will take you to reach the final destination. The app will start giving directions when the user asks it to navigate. While navigating, the app will caution the user about any possible crime location nearby based on the previous crime history of the location.Currenty we are integrating with UK crime data apis. The mode is very useful for normal people to go handsfree while travelling to unknown locations with the use of Google Maps apis. Also those who can not see, can use this mode to become independent.

Feel Mode This is a special mode built for those people who can not speak, hear and see. This mode uses proprietry implementation of morse code which is very easy for people with the knowledge of Braille language. These users can communicate with the app with a combination of long and short taps to ask for directions to a location and the app communicates the message via morse code transmitted via your phone's vibration. This is a breakthrough technology revolution which works without requiring any special hardware.
With the use of this simple app, we aim at making everyone do a safe journey and for people with special needs, the aim is to empower them so that they can become independent in every way.
Instructions
Visit the entry url @ https://hackbit.github.io/angularattack2018-thisable/
Following the time constraints, the app has been tested on latest Chrome browser and this is recommended.
The app needs two main permissions, Location + Microphone. Please ensure both are provided.
Thisable app works in 2 modes speak and feel mode. Feel mode uses mobile's vibration to communicate with impaired users, so you can open the above link in you latest mobile chrome browser to see this in action.
Feel mode, can still be used on desktop browser but you won't feel the response in the form of vibrations. Although short text responses have been added in the feel mode as well.
View the screencast:
https://vimeo.com/269525210
Built With
Ionic Framework: 3.9.2
Ionic App Scripts: 3.1.9
Angular Core: 5.2.10
Angular Compiler CLI: 5.2.10
Node: 7.10.0
OS Platform: macOS Sierra
Navigator Platform: MacIntel
User Agent: Mozilla/5.0 (Macintosh; Intel Mac OS X 10125) AppleWebKit/537.36 (KHTML, like Gecko) Chrome/66.0.3359.139 Safari/537.36
1. webkitSpeechRecognition api
2. SpeechSynthesisUtterance api
3. https://data.police.uk/docs/method/crime-street/


Image background asset